Classic Blend - Decaffeinated (48-count)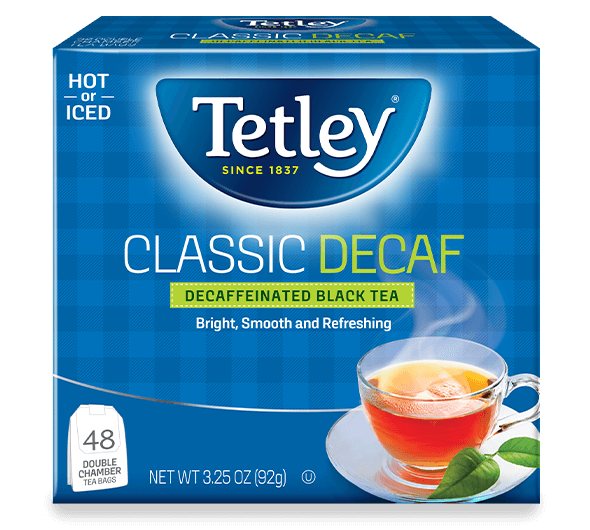 6-Pack (6 x 48 tea bags/carton)
$4.52 per carton - SAVE $1.65!
$27.09
12-Pack (12 x 48 tea bags/carton)
$4.10 per carton - SAVE $8.24!
$49.24
How fast will I receive my order?
We bring the best of both worlds to you!! The deep amber of Tetley's Classic Blend, its robust and exquisite flavor, but without the caffeine!! What's more to say!?. Available in 48 count and 72 count string and tag tea bags.