Flavors of India Delhi Ginger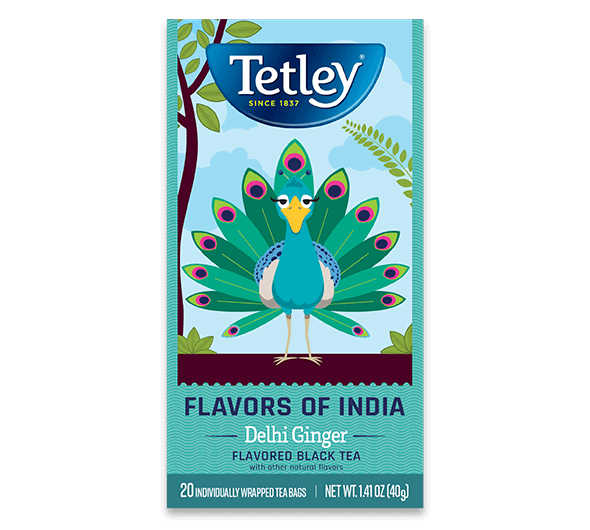 How fast will I receive my order?
Delhi, the capital of India is famous for its culture and history. From street food to famous bazaars this city is known to be the "Heart of the Nation."
Delhi inspired our master blenders to create a robust and bright cup of black tea with spicy and fragrant ginger.
Sit back, relax and let Tetley take you around the world with a cup of tea.
Namaste!