Cold Brew Sweet Iced Tea
How fast will I receive my order?
Our Southern Tea Just Got Sweeter! Tetley's specialty crafted sweet tea is more than just sweet, it's cold brew! Quench your thirst with this specialty pre-sweetened Sweet Tea Cold Brew! It refreshes, satisfies and always has us pouring that second cup. We've made it all the more irresistible by simplifying the brewing process without compromising any of the flavor! Enjoy a quick and easy chilled sweet tea on a hot summer day, or any time you please!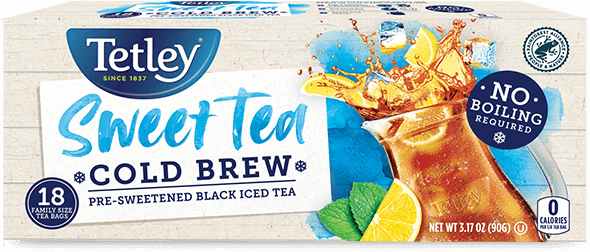 Get 10% off your first order! Subscribe to our newsletter.