Herbal Infusion Complete (5-Pack)
How fast will I receive my order?
Herbal Infusion complete vareity pack are created to be brewed in cold water. Each infuser has a blend of fruit pieces, herbs & natural flavors for an easy & delicious on-the-go drink. Includes:
(1) Strawberry Watermelon 16 ct.
(1) Mango Turmeric 16 ct.
(1) Pomegranate Cherry 16 ct.
(1) Mint, Lemon & Cucumber 16 ct.
(1) British Blends -Rooibos Grapefruit 16 ct.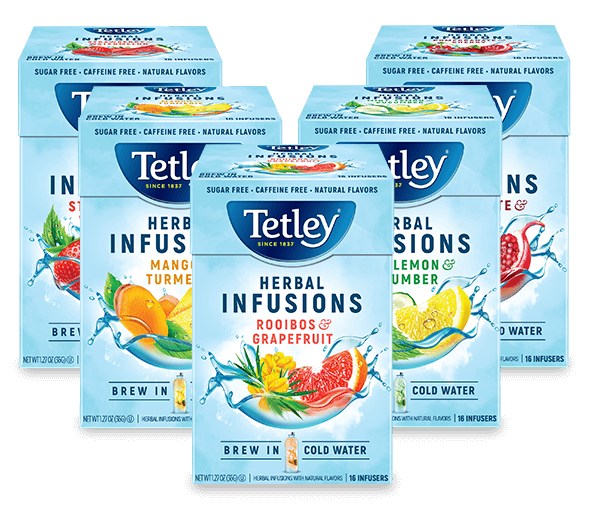 Get 10% off your first order! Subscribe to our newsletter.