Peach & Orange with Vitamin C
How fast will I receive my order?
Tetley's Super Herbal Tea will have you feeling absolutely bright and peachy. This peach & orange Super tea is gently infused with Vitamin C that helps support your immune system.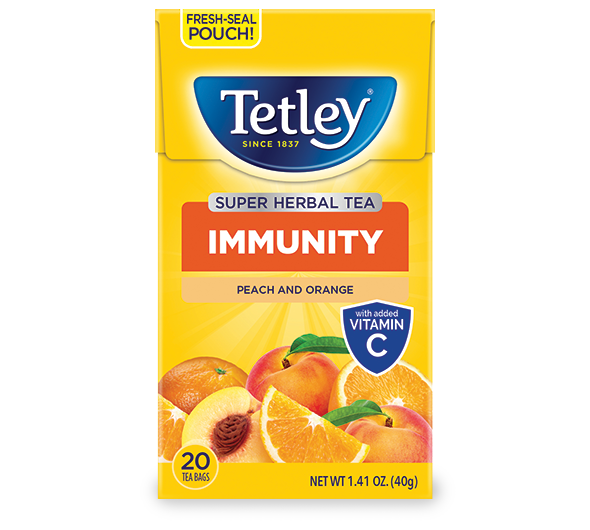 Get 10% off your first order! Subscribe to our newsletter.