Green Tea Lemon Honey with Vitamin C
2-Pack (2 x 20 tea bags/carton)
$3.49 per carton - save $1.00!
$6.98
4-Pack (4 x 20 tea bags/carton)
$2.99 per carton - save $4.00!
$11.96
How fast will I receive my order?
Our master blenders have created our smooth Tetley Super Green Tea with zesty lemon, honey and Vitamin C to deliver the perfect blend for when you need it most. Vitamin C helps support your immune system.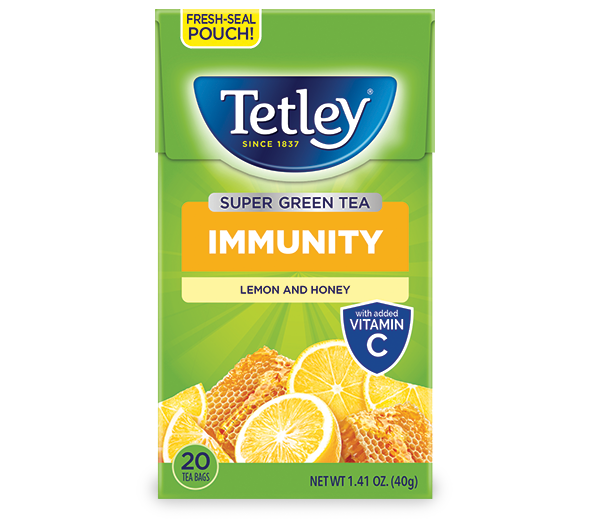 Get 10% off your first order! Subscribe to our newsletter.