Globally Inspired Variety (6-Pack)
How fast will I receive my order?
Try our Globally Inspired Variety Pack and treat your taste buds to an exploration of flavor. Our premium Ginger Tea is distinctly blended for a lively and spicy taste. Masala Tea is distinctly blended with a combination of Indian spices for a hot and zesty taste and finally our Elaichi Tea is selected and blended with Cardamom flavor, one of India's oldest spices.
This distinct blend offers a full-bodied flavorful cup of tea. Enjoy its delicious flavor and discover the tea that Tetley has been perfecting for over 170 Years. Includes:
(2) Tetley Elaichi 72 ct.
(2) Tetley Ginger 72 ct.
(2) Tetley Masala 72 ct.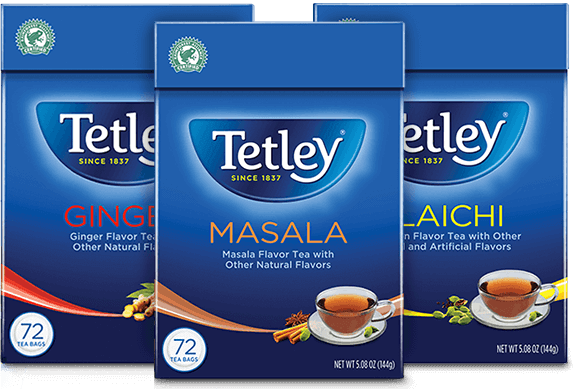 Get 10% off your first order! Subscribe to our newsletter.