Flavors of India (6-Pack)
How fast will I receive my order?
Inspired by the famous regional flavors and styles of ancient India, Tetley introduces a range of flavored black teas with some of India's oldest spices and flavors. A premium range of refreshing black teas with a distinct and full-bodied blend. Sit back relax and let Tetley take you around the world with just a cup of tea. Our variety pack includes:
(2) Mumbai Masala 20ct
(2) Delhi Ginger 20ct
(2) Kolkata Cardamom 20ct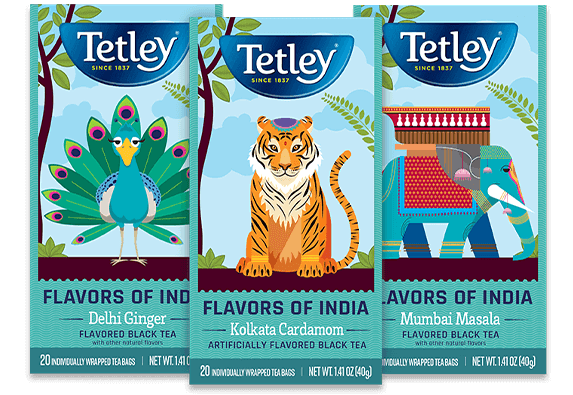 Get 10% off your first order! Subscribe to our newsletter.