Blueberry & Raspberry with Vitamin B6
How
fast
will I receive my order?
A sip of Tetley's Super Herbal tea naturally flavored with blueberry and raspberry fruit infusion with vitamin B6 is uplifting! It's the perfect mix of hibiscus, berries, rosehip, apple and some orange peel. This delicious tea is infused with Vitamin B6 that helps support normal energy yielding metabolism.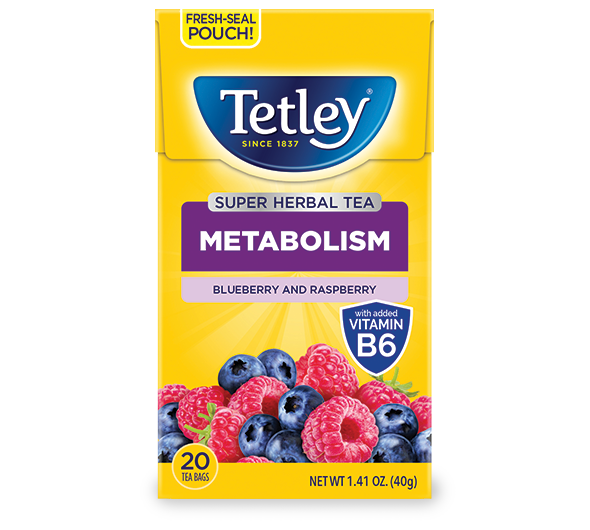 Get 10% off your first order! Subscribe to our newsletter.